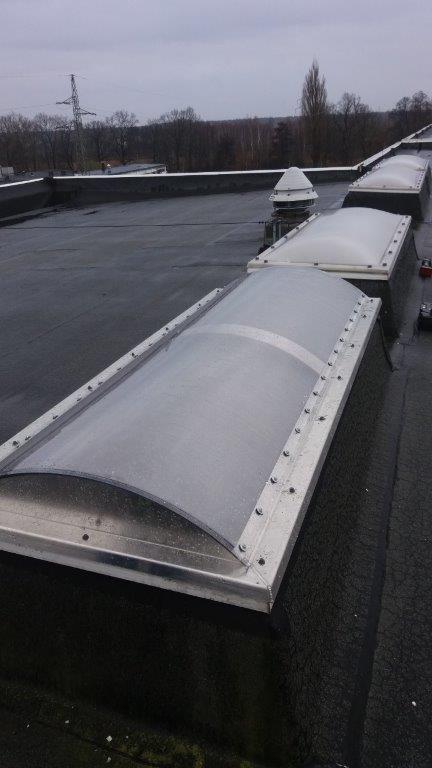 We manufacture tailored skylights. We offer both design and manufacture, as well as product installation. We are experienced in manufacturing skylights to suit both flat and sloping roofs. Amongst others, we offer the following types of skylights:
dome skylights,
flat skylights,
single-pitch and double-pitch skylights,
glass and plastic skylights,
industrial skylights,
opening and fixed skylights,
spot skylights.
We also provide professional advice on choosing the best solutions. We care about your satisfaction.
When should you order customised skylights?
Custom-made skylights are advisable especially when standard solutions are not applicable to the building due to the specific characteristics of the roof. Sometimes, our customers also have unique requirements for room illumination that ready-made products do not meet. We offer our services to both individual clients and businesses: property developers and owners of warehouses, industrial plants or other large-scale facilities.
Why invest in skylights?
Skylights are an increasingly common architectural solution in new construction. There is growing awareness among developers and employers of the importance of providing building users with access to natural sunlight. Skylights are therefore not only an economically viable solution (thanks to them, the dependence on artificial light is reduced, which lowers electricity bills), but also have a positive impact on the wellbeing and productivity of building users. Employees who have access to natural light at their workstations are more likely to be in a better mood and perform their duties more efficiently.
See also: Folding covers and bellows