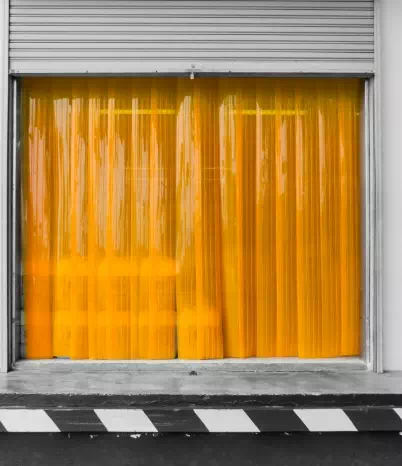 PVC strip curtains are partitions consisting of strips of film that are characterised by their flexibility. They are used in industrial environments for a variety of purposes. They work well both indoors and outdoors. They are primarily used for noise reduction and draught elimination, as well as for general reduction of temperature equalisation between rooms (prevention of heat loss, maintenance of low temperatures, etc.). They are sometimes used as machine guards or to separate workstations.
We offer PVC strip curtains that are resistant to moisture, temperatures and certain chemicals. We can use various types of PVC film in production to ensure that the results are tailored to the customer's expectations. Our permanent offer includes the following strip curtains:
standard curtains,
smooth/ribbed curtains,
coloured curtains,
Polar 9 type curtains (ideal for cold stores/freezers).
We provide sturdy curtain fixings, characterised by quick and easy installation.
See also: Customised skylights