Drive and conveyor chains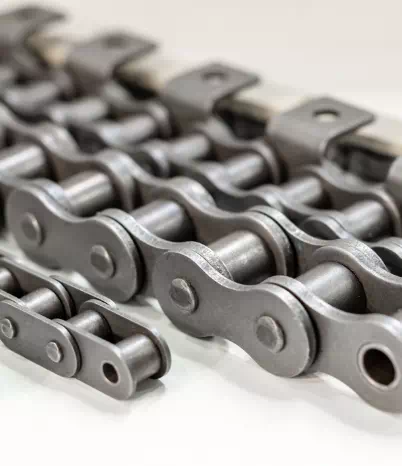 We offer drive and conveyor chains. We are a manufacturer and a retailer, and our range includes chains with carriers and chains with rubber caps. In the case of the former, we offer products with various types of links and threads. Chains with rubber overlays are suitable for transporting heavy, slippery or fragile products. They contribute to a higher level of safety in the industrial process. It is also possible to commission us to produce customised chains according to a design.
The drive and conveyor chains we offer are characterised by optimum parameters, and their high quality is confirmed by approvals and certificates. They comply with current legal standards and are resistant to external influences, including temperature, abrasion and some chemical substances. The products are made of resistant materials.
See also: PVC strip curtains